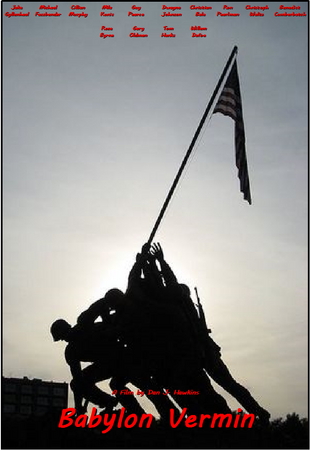 Babylon Vermin is a book written by Dan J. Hawkins. It is the fifteenth book in the Hawcross series and is set in a fictional reality. The book focuses on Rex Lincoln and the S.C.C. (Second Chance Criminals) Unit as they aid TANK in their battle against Terrorist Organization Vile. This book marks the third in the Vile Trilogy which Chronicles the Mutant Uprising.
With Hawcross back under the protection of ZOOM, the S.C.C. set about rescuing Rex Lincoln from the Vile Terrorist Group who had captured him during their downfall.  Meanwhile, the last surviving cells of Vile plot their revenge against ZOOM and hijack the Babylon Spaceport in a last bid to seize control of Hawcross.  With Mycroft Roulette still leading his troops against the S.C.C., the real mystery is finally about to be answered as to who really leads Vile.  With the final battle about to commence, ZOOM seek all the help they can get when they travel to Blue City in the hopes that the Mutants will join them and end the War once and for all.
Write the first section of your page here.
Characters and Look-Alikes
Edit